New Jersey: Ticket Fixing Judge Given City Job
A Jersey City, New Jersey judge who resigns in the wake of a ticket fixing scandal is given a high-paying city job.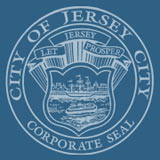 A former Jersey City, New Jersey municipal judge implicated in a ticket-fixing scandal has been handed a city job that pays $105,000 a year. Last October, Attorney General Anne Milgram pressed charges against four city judges accused of using their power to cancel parking tickets for themselves and friends. Judge Vincent Signorile, 48, stepped down from the bench, avoiding being charged with a crime. He now works in the Jersey City Law Department.
"The assertions against Vinny rise to a departure from protocol at best, and he is known and highly regarded as a fine and ethical attorney," Corporation Counsel Bill Matsikoudis told the Jersey Journal newspaper.
The four judges charged with the crime of ticket fixing await trial.
Source: Judge escapes scandal, lands city job (Jersey Journal (NJ), 3/14/2008)