Dr. Weeks' Comment:  Acupuncturists have been using bee venom therapy for centuries in China and in the USA since I founded the American Apitherapy Society in 1987 with Charlie Mraz, master apitherapist. Now a medical board, with no expertise in apitherapy, is threatening an apitherapist simply because bee venom therapy is "an extreme departure from the standard of care."  News flash: Apitherapy is indeed an extreme departure from, being vastly superior to, the standard of care. The board might want to review the science and practice of apitherapy before harassing a successful doctor whose treatments make him beloved of his patients. 
ALHAMBRA ACUPUNCTURIST NEGLIGENT IN GIVING BEE STING THERAPY, BOARD SAYS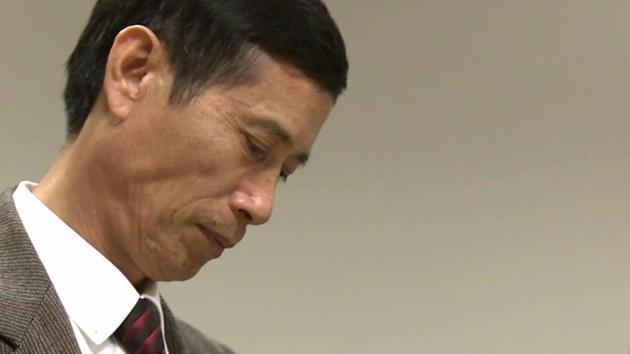 DOWNTOWN LOS ANGELES (KABC) —
An acupuncturist in Alhambra could have his medical license suspended by state regulators who claim he used bee stings to treat patients and didn't have an allergic reaction kit in his office.
Xin Sheng "Tom" Zhou has been using bee sting therapy to treat diseases and chronic pain.
The California Department of Consumer Affairs' Acupuncture Board filed an accusation against Zhou in July and is looking to suspend his medical license.
"They said bee sting therapy is out of your scope of practice," Zhou said.
In the medical board complaint, state regulators said "the use of a bee stinger as the delivery mechanism of venom is not within the standard of care, and is considered to be an extreme departure from the standard of care."
"They're trying to stop him from doing that, and I don't really understand that because it's been around for all these years," patient Tan Nim said.
On Monday, about two dozen of Zhou's patients showed up outside a hearing in downtown Los Angeles. They say bee sting therapy has been used in China for more than 2,000 years and they're proof it works.
"Before I wasn't able to move my legs very well, I couldn't walk, so it's helped me a lot," patient Judy Rodarte said.
John Dratz Jr., Zhou's attorney, said they believe the therapy is safe.
"The board's biggest problem is the use of the bee stinger," Dratz said. "They don't have a problem with bee venom. Bee sting therapy is the most effective way to deliver it historically, and it's still being used."
Dratz said if a patient does have an allergic reaction, Zhou can use herbal medicine and acupuncture or an EpiPen to relieve them.
"He's very careful and he starts you with one to see your reaction, to see if you're allergic, etc., and then if you need more it goes from there, it progresses," patient Ann Larsen said.
The U.S. Food and Drug Administration has not approved bee sting therapy, but Zhou wants it to be legalized.
"If I lose this case, the United States will lose a life-saving treatment," he said.
The Associated Press contributed to this report.   SOURCE  ABC news.
`